NewJeans Wins Top Global K-pop Artist Award at 2023 Billboard Music Awards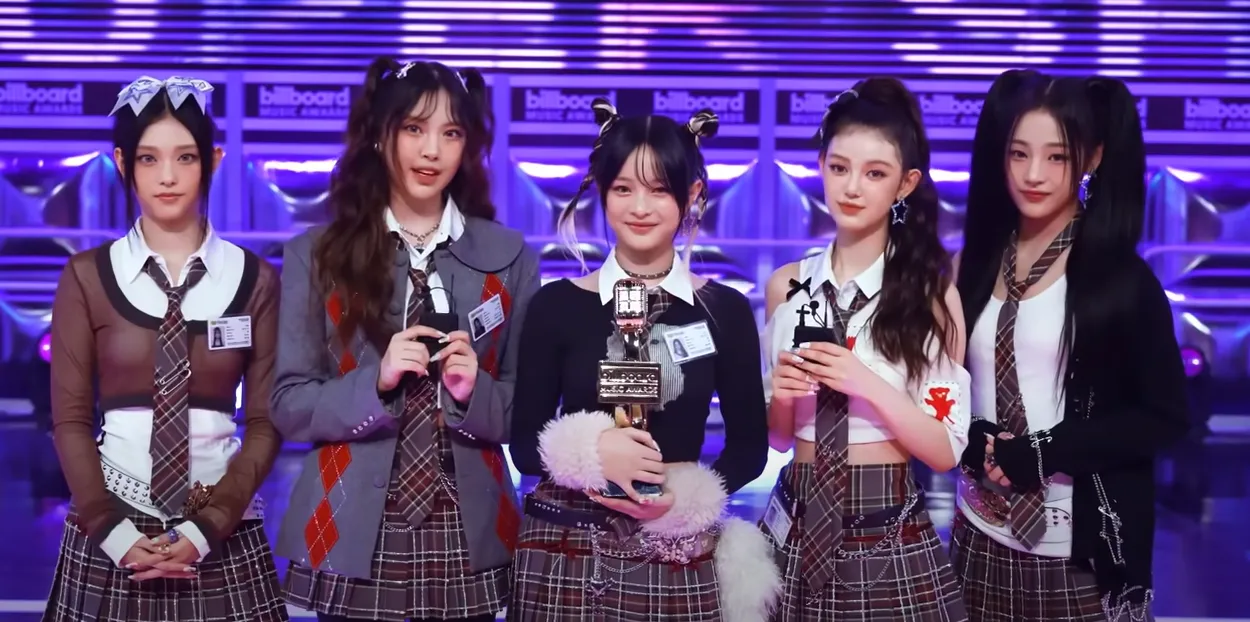 SEAToday.com, Seoul-With just a year since the formal debut, NewJeans has made waves across the K-pop industry, social media and on the global charts. And on Sunday (19/11), Danielle, Haerin, Hyein, Hanni and Minji made another history. They performed their songs "Super Shy" and "OMG" at the 2023 Billboard Music Awards.
NewJeans perfomed "Super Shy" fist, they dressed in stylish schoolgirls. With backup dancers, they were hitting every step flawlessly, while Bunnies in the audience sang the official fanchant.
For "OMG" they changed costume, wearing cute oversized angel-themed sweaters, skirts and printed beanies. Bunnies were also show their full support with their loud fanchant.
NewJeans also won Top Global K-pop Artist Award. They won over Stray Kids, TOMORROW X TOGETHER, TWICE and Jimin of BTS in this category.
"Thank you so much for giving us the Top Global K-pop Artist Award," Hyein started off the speech. Hanni continued, "We have been nominated in this category alongside such incredible artists we look up to. It's an honor in itself. We are so grateful for this opportunity to perform at the Billboard Music Awards".
Minji also stated the importance of the honor and noted that it will serve as "a reminder to us of all the love and support we receive from our fans, Bunnies."
Haerin adding a sweet shoutout to the Bunnies. "Words cannot convey how grateful we are, but we hope that one day we can bring you as much happiness as you've given us."
Congratulations NewJeans!