JKT48 Announce 17 Members in 12th Generation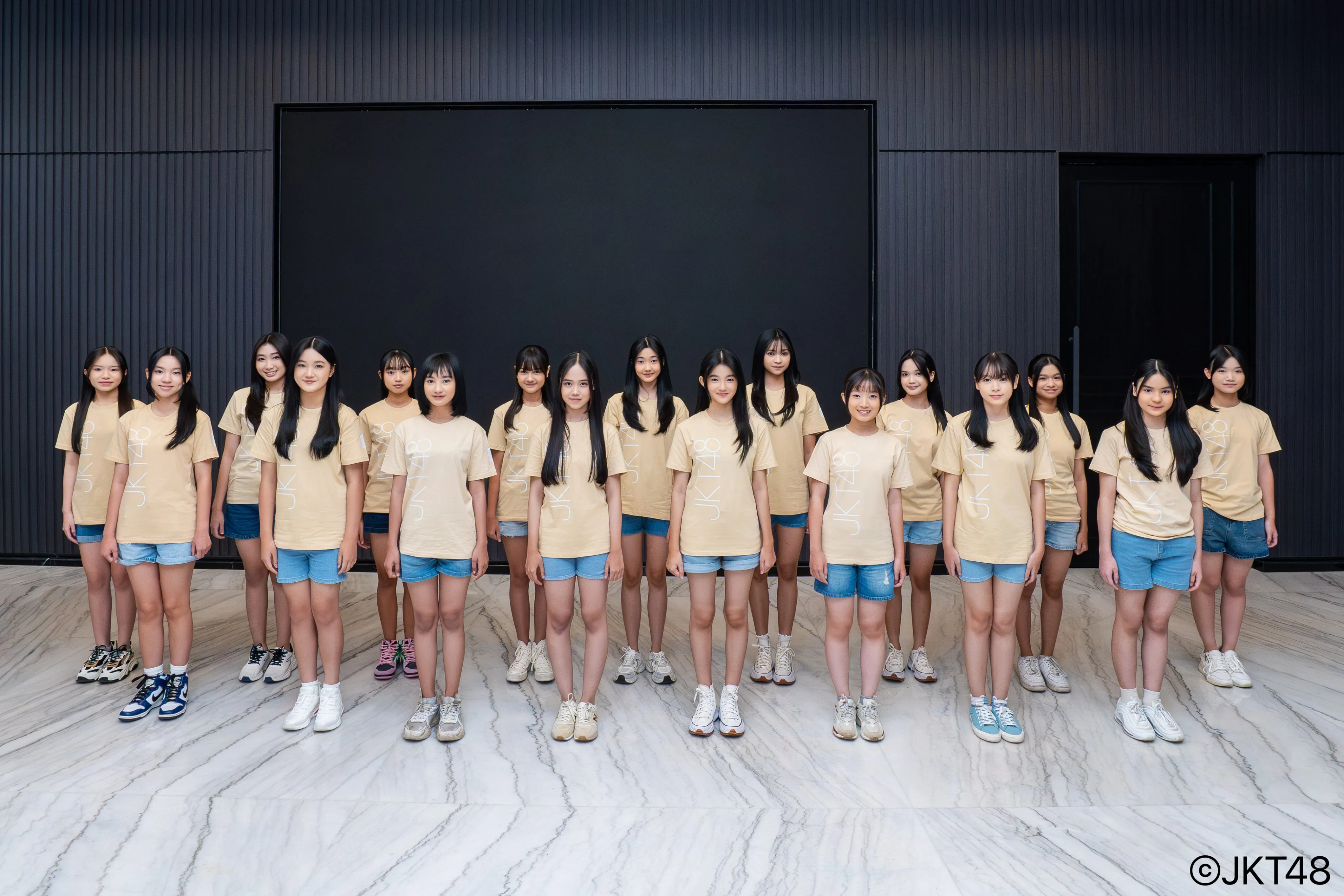 SEAToday.com, Jakarta -
Indonesian girl group JKT48 has announced 17 members who have successfully joined the 12th Generation. The announcement was made by JKT48 General Manager Melody Laksani, Shani JKT48, and Gracia JKT 48 at the Jak-Japan Matsuri 2023 festival on Saturday (11/18).
The 17 members who joined the 12th Generation are Abigail Rachel, Adeline Wijaya, Aisa Maharani, Aurhel Alana, Catherina Vallencia, Fritzy Rosmerian, Hillary Abigail, Jazzlyn Trisha, Victoria Kimberly, Shabilqis Naila, Ribka Budiman, Regina Wilian, Oline Manuel, Nina Tutachia, Nayla Suji, Michelle Levia, and Letycia Moreen.
They will undergo training before being promoted as permanent members in JKT48.
Who is your oshi in the JKT48 12th Generation, SEAtizens?